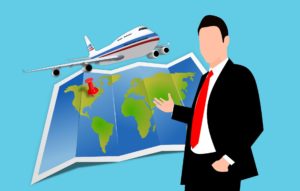 A travel agency in Bangladesh is a private retailer or public service that provides travel and tourism-related services to the general public on behalf of suppliers. Travel agencies of Bangladesh after 1971, in the independent Bangladesh travel & tourism sector, grown up, the first generation of travel agents of Bangladesh started feeling to be united under an umbrella to form a platform for the greater interest of the travel agency to protect their rights and privileges and to ensure the healthy growth. They were much more interested in developing fellowship and better understanding among themselves. The inception of the platform started in the years 1974 & 1975 and continued to achieve the result.
Travel Agency in Bangladesh Keeping in mind these aims and objectives, on 22nd October 1976 the first meetings of the travel agents were held in Dhaka. In the subsequent second meeting on 11th December 1976, to form the association, namely, "IATA Travel Agent's Association" at Dhaka Club.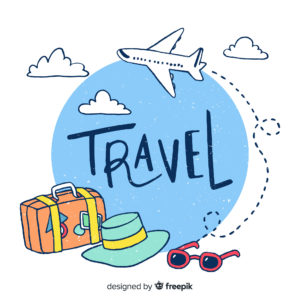 The first Annual General Meeting (AGM) of this unregistered Association was held in Bangkok on 10th April 1978 while the second AGM was held on 29th June 1979 at Dhaka Club. The historic amendment of the constitution of the Association was adopted in the second AGM by renaming the association as "Association of Travel Agents of Bangladesh", in short, "ATAB".
Bangladeshi travel agencies provide outdoor recreation activities, airlines, car rentals, cruise lines, hotels, railways, travel insurance, package tours, insurance, guide books, public transport timetables, car rentals, and bureau de change services. These retailers or public services can also serve as general sales agents for airlines that do not have offices in a specific region. Travel Agencies in Bangladesh are function is to act as an agent, selling travel products and services on behalf of a supplier. They do not keep inventory in hand unless they have pre-booked hotel rooms or cabins on a cruise ship for a group travel event such as a wedding, honeymoon, or group event.
Top 10 Travel Agency in Bangladesh 2020
many people buy airline tickets from travel agencies because only travel agent can redeem their commission. So smart people always choose travel agencies to save their money. Bangladesh markets contain approximately 200 IATA travel agencies.but how do you know who is the best or top!! After a long investigation, we found those names and that travel agent is our best Travel Agency in Bangladesh.
Best Travel Agency in Bangladesh 2020
SL
Agency Name
Office Location
Address 1
Address 2
1
Travelzoo Bangladesh Ltd
Dhanmondi
Address: Suite No. 260, Shimanto Square (Rifles Square), Dhanmondi, Road No. 2, Dhaka, Dhaka-1205,

Mobile:01768232311

travelzoobdltd@gmail.com

website: www.zoo.family

Address: Happy Arcade Shopping Mall,2nd Floor, Suite 34, Dhanmondi, Dhaka 1205,

Phone:

www.zoo.family@gmail.com

website: www.zoo.family

2
Hajee Air Travels
Motijheel
Motijheel City Heart (8th floor), Suit No: 9/4, Toyenbee Circular Road, Dhaka 1000
3
DYNAMIC TRAVELS
Banani
House-21, Road-17, Flat-A7, (7th Floor), Boshoti Horizon, Banani C/A, Dhaka

Tel: 88-02-98822022, 9820217

Emai: mahbub@dynamic.com.bd, sagar@dynamic.com.bd

4
INTERNATIONAL TRAVEL CORPORATION
Gulshan-2, Chittagong
International Travel Corporation

Land Mark (10th Floor)

12-14 Gulshan C/A, Dhaka-1212

Tel: 88-02-8821645, 8824445, 9885479-80 Fax : 88-02-8829421

Email: mobassher@itc-bd.com

Branch Office

International Travel Corporation

Hotel Agrabad

Agrabad Arcade, Chittagong

Tel : 88-031-721192, 711325 Ext: 4156 Fax: 88-031-721192

Email: javed@itc-bd.com

5
VICTORY TVLS
Motijheel, Banani
71, Motijheel C/A (Ground Floor ) Dhaka-1000

Tel: 88-02-9569608-9, 9550916 Email: jewel_victory@live.com

Branch Office

54, Kemal Ataturk Avenue,

2nd Floor, Banani, Dhaka

Tel: 88-02-9857321, 8810427, 8829686, 8824821

Email:sb.snal@gmail.com

6
HERITAGE AIR EXPRESS
Banani, Motijheel & Old Dhaka
Globe Chamber (Ground Floor)

104, Motijheel C/A, Dhaka-1000

Tel: 88-02-7175965, 7169804, 9568180, 9565675, 9555719

Email: heritageairexpress@yahoo.com

Branch Office

Safura Tower (Ground Floor),

20 Kemal Ataturk Avenue, Banani Dhaka-1213

Bangladesh

Tel: 88-02-9822115, 9822122, 9822128 E-mail: info@heritagebd.com

7
TALON CORPORATION
Gulshan
House# 11/B (3rd Floor), Road# 130 Gulshan-1, Dhaka-1212, Bangladesh Contact# 9896817,9896724,9894028 Email: taloncorporation8@gmail.com
8
AL SIRAJ TVLS
Gulshan, Chittagong
Hotel Agrabad Arcade

Agrabad commercial Area,Chittagong. Contact # 031 725957,031 718733 Email : rahul.alsiraj@gmail.com, jonathondias@gmail.com

Branch Office

Dhaka Office: Midtown hotel

60 Gulshan South Avenue Gulshan-1, Dhaka-1212

9888153, 9894876,8814948

Email: errol_alsiraj54@hotmail.com

9
GALAXY TRAVEL INTERNATIONAL
Gulshan-1, Motijheel
21, Dilkusha C/A, Dhaka-1000 Tel: 88-02-9563972-3, 9559654 Email: supv.travel@galaxybd.com
Branch Office

Taj Cassilina (2nd floor),

25, Gulshan Avenue, Dhaka–1212 Tel: 88-02-8850004, 8822465 Email: supv.travel@galaxybd.com

10
HORIZON EXPRESS LTD
Gulshan-1, Motijheel
Plot-60/D, Road-131, Flat-3 (2nd Floor) Gulshan South, Gulshan-1, Dhaka-1212 Tel: 88-02-9889593 (Direct), 9885020, 8822193, 8810343, 9889396

Email: hasan.salahuddin13@gmail.com

Branch Office

71 Motijheel C/A, Dhaka-1000 Contact # 88-02-7165653, 7165584 Email: wasimulbd@gmail.com
to see more top 10 article